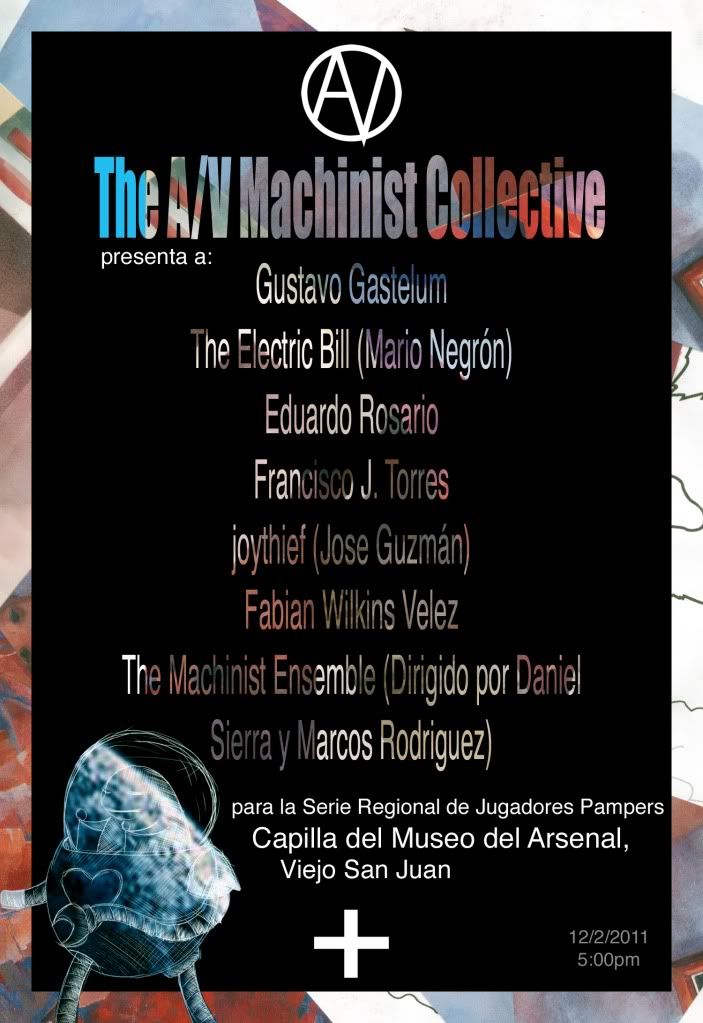 February 12, 2011.
I've been asked to curate the music for the opening of the Serie Regional de Jugadores Pampers – Proyecto #3. A project approved by El Instituto de Cultura Puertorriqueña.
For this presentation I chose some good friends of mine who I think have the most interesting musical projects, but hardly get  any exposure. We're also producing a mini-documentary about the show, including interviews with the artists and their performances, credit goes to Ferdy Vals, Orlando Javier Torres, and Amarilys Oyola Perez for the camerawork. Flyer by Joythief.
Check out AVmachinists.org for the latest updates.
———————————————————————————————–
The show was a complete success, with the regular unexpected glitches, but overall I'm very happy with how it went and we have some great documentation. We'll try to get those uploaded asap.